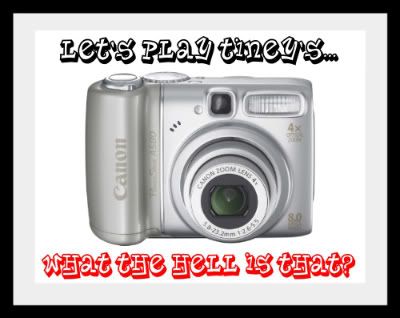 Yes, my fine feathered friends! It is once again time to play Tiney's What the Hell is THAT? Now most of these are pretty darn easy, so I have high hopes that your guesses will be spot-on. Don't let me down bloggers!!!!!!

Okay guys, I have to say a lot of you did really well, but some surprised me with some really whacky answers! But Jill, my very own sister, got the most right, although she definitely loses points because she skipped #6! And hers is also the guess that made me laugh the hardest. Shrek's butt-hole? Brilliant!
1)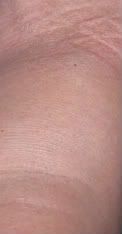 I know this is going to scare some of you, but yes, this is my left foot, two nights ago. And yes, I'm seeing the doctor this afternoon to find out why this keeps happening! I'd like to know how Stephanie guessed this as an eyebrow? heeheehee!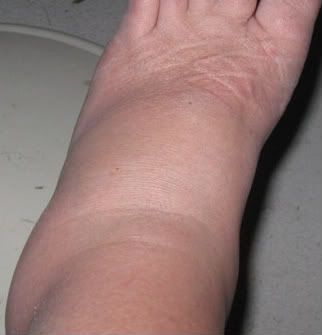 2)
3)
Shrek's butt-hole...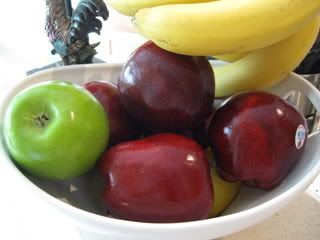 4)


My eye, and if you look closely, you'll see the reflection of the camera and my hand. And if you look to the right of my eye, you'll see a little "hole" That's where my eyebrow piercing used to be. I want it back! You can also see how old and wrinkly these 38-year-old eyes are starting to get! Ewwww!
5)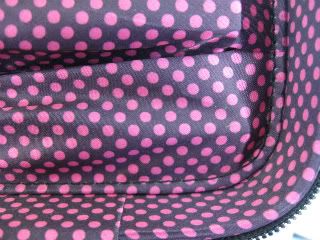 My new Caboodles makeup thingy that I'm bringing back. I need more compartments because this is just a mess!

6)


And, my brand new, very beloved $14 purse from Payless! I heart this thing! Take that Stephanie, you Gucci wearin', Louis Vuitton totin' princess!
And before I go, let me just grace you with yet another horrible picture of me that I obviously took myself. You know what? It's only recently that I've realized I have dimples!!!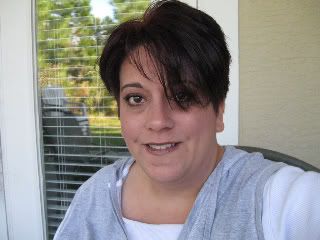 Thanks so much for playing with me again! It's been a blast-0-rama!
Okay bloggers, make me proud and good luck!